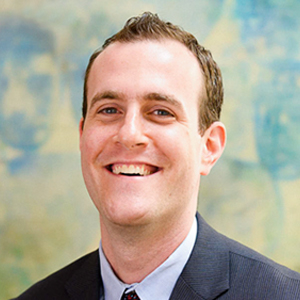 Daniel Alexander
Co-Founder / Chief Meteorologist & Data Scientist
Dan co-founded WeatherAlpha to help people and businesses understand the impact of weather on their customers while creating solutions to proactively manage its effects.
Dan has had an eye to the sky for as long as he can remember—growing up in New England, he developed a passion for the region's wide assortment of atmospheric flavors. He also recognized the universal impact of weather at an early age—he recalls the disappointment when fog and warm temperatures cancelled a Middle School ski trip as well as the collective exuberance on the ball field during the first warm and sunny day of the spring.
Beyond weather, Dan is a self-confessed data junkie. He has worked as a data scientist in industries ranging from Digital Marketing to Financial Services to Humanitarian Aid. Dan was the data architect for the WeatherEdge data platform, and leads the sourcing of new data sources and development of proprietary data sets.
Dan graduated from Yale University in 2003 and obtained his MS in Meteorology from Penn State University in 2009.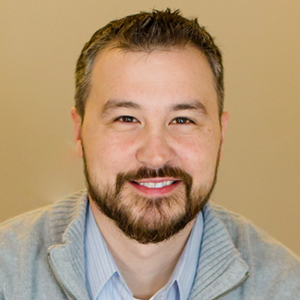 Jason Chen
Co-Founder / Chief Strategy & Operating Officer
Jason co-founded WeatherAlpha because he believes weather is a driving force in everything we do – our plans, our moods, and even our purchase decisions. Like Dan, he wanted to help businesses better understand the impact of weather on their customers and then apply this knowledge to improve their sales and operations.
Jason has over 17 years of domestic and international strategic consulting experience leading business planning engagements to advise entrepreneurs, develop startup ecosystems, launch and run startup accelerators, improve the operations of fortune 500 companies, and perform large-scale transformations of public institutions in emerging markets to spur economic development and attract foreign investment. Throughout his career, Jason has worked in the Middle East, Former Soviet Union and Eastern Europe.
Previously, Jason founded VentureScope, a strategic consulting and investment firm dedicated to bolstering success among entrepreneurs, start-ups, and small-mid-size businesses. Specifically, VentureScope excels at identifying attractive markets, assessing operational strategies, seizing funding, and crafting point-by-point action plans to launch companies and establish long-term growth potential. He is also the co-founder of HackEd, a hands-on-keyboard cybersecurity training company.
Jason is passionate about entrepreneurship and volunteers as a mentor at university competitions and Startup Weekend events on the East Coast. He is a Techstars Entrepreneur-In-Residence and served as the Director of their Washington DC StartupNext pre-accelerator program. He is also the Managing Director of Operations for MACH37, the first cybersecurity accelerator in the United States. In addition to his startup background, Jason has supported open innovation and crowdsourcing projects. He is certified in InnoCentive's Challenge Driven Innovation methodology.
Jason graduated from the University of Virginia in 2000 and obtained his MA from Harvard University in 2003.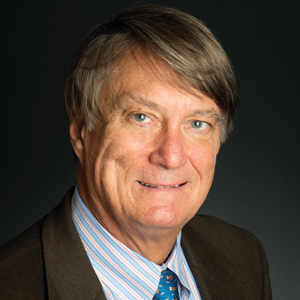 John Vogel
Co-Founder / Chief Contracting Officer & Legal Counsel
John Vogel is Senior Counsel at Crowell & Moring, DC. During his 32 year career as a corporate attorney, John has helped clients navigate complex financings and securities transactions, including debt securities and public and private offerings of equity in the United States and abroad.
John has extensive experience in the negotiation and drafting of contracts for the operation of businesses and investment properties in the United States and abroad. He has participated in private and public placements of securitized and project debt securities issued by private issuers, as well as governmental agencies and instrumentalities of foreign governments. Mr. Vogel negotiates and documents privatizations and project and equipment financings around the world. He has assisted clients in negotiations with U.S. and foreign private and public financial institutions to structure conventional financings of private and public sector investment, real estate and infrastructure projects located in the United States and throughout the world.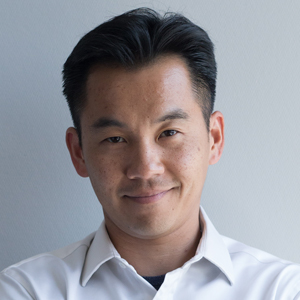 Keath Chan
Chief Technology Officer
Keath was hooked on technology ever since his first Nintendo Game & Watch when he was three. Ever since that time, there has been a natural gravitation towards all things technology. He wrote his first program in QBasic in grade school and assembled his first computer from scratch in middle school. He knew very early on that technology would play a major role in his career and life.
Keath pursued a Computer Science degree at Cornell University but made sure to broaden his knowledge beyond programming. He supplemented his CS studies with a concentration in Operations Research and Industrial Engineering where he picked up his project management sensibilities. Furthermore, he embraced his creative side in also adding 3D rendering and cognitive studies to his curriculum.
Out in the real world, Keath was able to combine all that he had studied in school into advancing both the state technology. He has worked in the advertising and marketing industry for over 8 years which combined with 2 years in financial services has led to technical solutions that are both process-minded and cutting edge . His diverse client list includes Century 21 Real Estate, Nike, Chevron, Dannon, and Verizon with whom he was able to bring innovative thought leadership and come up with creative applications of technology.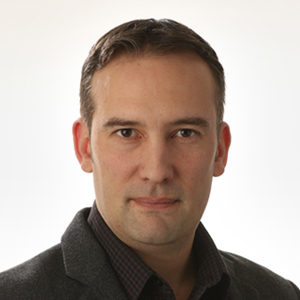 Carl Weber
Director, Business Development
Having over ten years experience as a sales professional, Carl has led promotional teams within the local food, entertainment, and sports verticals; worked with a boutique commercial real estate firm in Manhattan; and most recently, worked with various startups in the ad-tech world to develop new business.
While in the ad-tech world Carl has built relationships with agencies, tech platforms and brands direct; as well as managed teams of people. Carl is always looking for ways to further his knowledge of the industry and create new partnerships.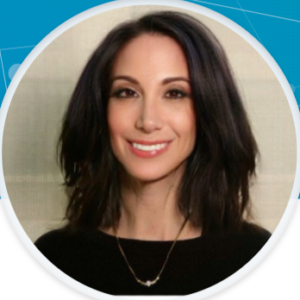 Lindsay Feinstein
Sales and Marketing Director
Lindsay joins the WeatherAlpha team from the publishing world where she has spent the majority of her career working in advertising sales and digital marketing for several notable publications including Rolling Stone and The Hollywood Reporter. She's also had music-related articles published in Billboard Magazine.
With over 15 years of sales experience, Lindsay has an established network of contacts with both agencies and brands-direct covering a wide variety of verticals including entertainment, finance, and CPG.
In her free time, Lindsay enjoys DJ'ing and has had residencies at notable nightclubs in both Los Angeles and New York City.
Lindsay graduated from UCLA in 1998 and obtained her B.A. in Communications Studies.